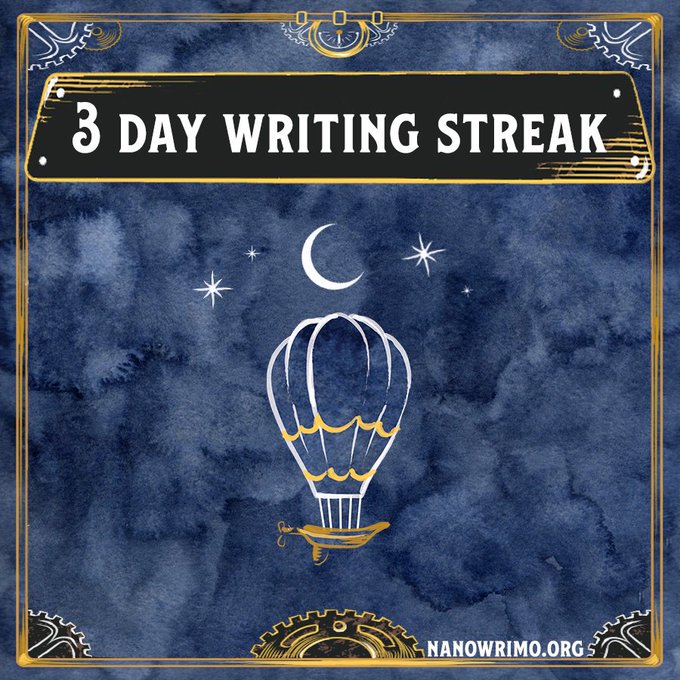 Total words for Sunday: 2,826
Project overall: 5,729
So I think I'm sort of back on track, though even having that extra hour always throws me a little of whack. I think I probably should've been able to churn out more words today.
Work week returns tomorrow (Monday), and I expect my daily average to dwindle a little.
Good luck to the other NaNoWriMo-ers out there doing this amid full-time jobs and full-time life things!